The Framework of Regional Priorities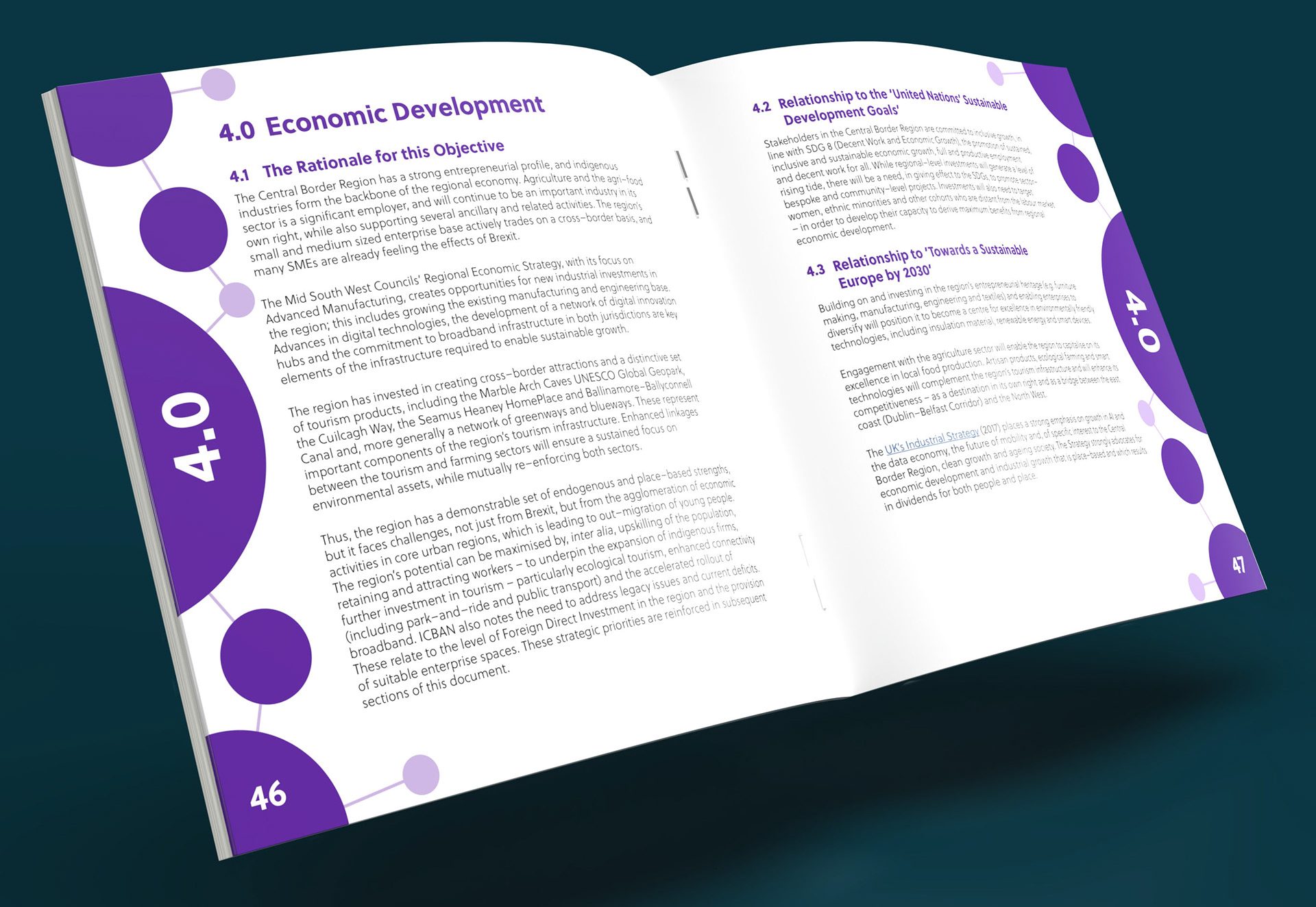 Client
Irish Central Border Area Network (ICBAN)
Scope
Design and supply artwork for 210mm x 210mm booklet
Description
The border region on the island of Ireland is meeting some of its greatest challenges for a generation: the COVID-19 pandemic, climate disruption, and the exit of the UK from the European Union.
This booklet provides 'The Framework of Regional Priorities' presenting a strategic response that is unique and tailored to the assets and characteristics of the Central Border Region.
My role was to create a design to  promote the strategy's objectives and creatively illustrate the aspirations for the future of the area, with the propose an innovative layout and presentation that will attract the reader's interest and attention.