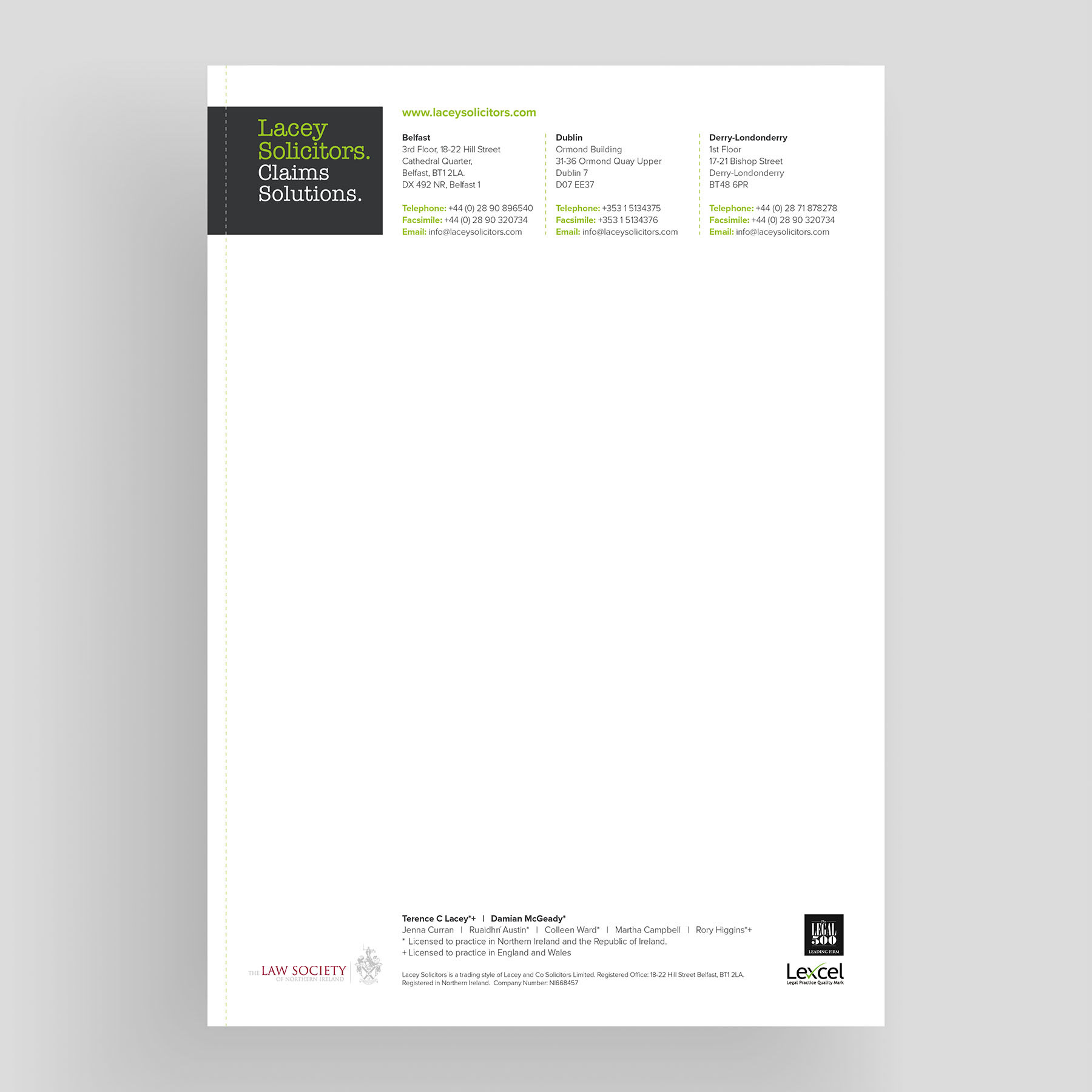 Client
Lacey Solicitors Dublin and Belfast
Description
Lacey Solicitors are a leading provider of legal and claims handling services to the Irish Insurance industry, with offices in Dublin and Belfast.
Founded in 2005 by Terence Lacey, Lacey Solicitors is a specialist Insurance law firm. Insurance is at the core of their business and with strategically placed offices in Dublin and Belfast, they understand the legal, business and regulatory issues facing the Insurance industry.
I've worked with Lacey Solicitors on the design of their business stationery, office graphics and Signage for their Belfast, Dublin and Derry/Londonderry offices.