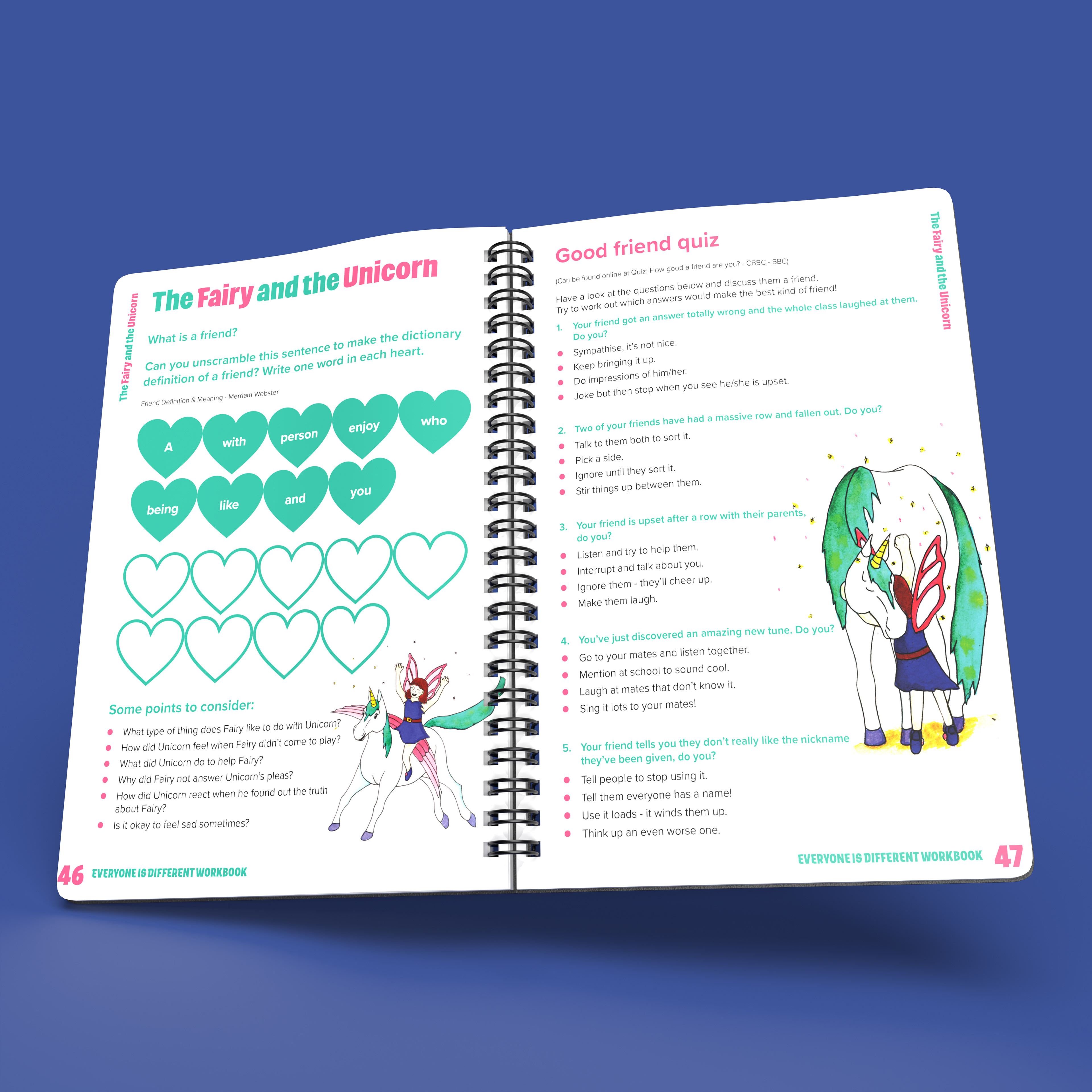 Client
Emma Hanna
Scope
Book design 210mm x 210mm
Workbook A4 297mm x 210mm
Description
'Welcome to our beautiful world, where every single one of us is unique. There is no need for comparison or competition when we are all so special!'
A series of books written by Emma Hanna and illustrated by Connie Duncan.
"These little characters have been created to help children feel less alone with their feelings. It is not unusual to feel like the Overwhelmed Octopus, the Shy Monkey or the Anxious Dragon! Hopefully through reading these stories, parents, teachers and children will gain a little bit of understanding about the issues the characters go through."
© Emma Hanna and Connie Duncan
I worked with Emma and Connie on the design of these 12 books over the course of around a year as content came in and was available, to create what is a fantastic little collection and moving and uplifting stories covering the feeling that so many of us have experienced in life.